Any Fujifilm user worth his salt will know of Fujifilm's legacy as a long time lens-maker that makes excellent lenses across brands.

no, this is not the complete list.
For the Fujifilm user, a quick count of Fujifilm native X-mount lenses totals at least 16 primes and 11 zooms covering a focal length range from 8mm to 400mm (12mm to 600mm in 135 format), and this is without taking the 1.4x and 2.0x teleconverters into account. 
Encouragingly, third-party lens manufacturers have also started to grow into a healthy list of SLR Magic, Laowa, Kamlan, Meike, 7Artisan, Mitakon (the 35mm f0.95II), Samyang, Rokinon, Lensbaby, Meyer Optics and even Handevision with the Ibelux f0.85 lens (pls don't ever buy this) but notably, they have only made manual focus lenses for X-mount so far. 
However, I want to have autofocus capabilities. 
And today, our focus is on third party lenses with Autofocus capabilities which are pretty rare, specifically the Viltrox 85mm f1.8. (officially named FUJIFILM X PFU RBMH 85mm f1.8 STM )
The mid-2019 Viltrox 85mm f/1.8 is the 4th autofocus third party lens for Fujifilm X mount after the Zeiss 12mm, 32mm, and 50mm Touits.
Manufactured by Shenzhen Jueying Technology co. Ltd, the Viltrox brand aims to produce a line of quality X-mount lens with autofocus capabilities, running in parallel with native X-mount options but at a more affordable price. 

f1.8, ISO320
The Viltrox 85mm f1.8 is a short-telephoto designed for portraiture with a 127.5 mm focal length (135 format),  and I am sure most users will be interested in its f1.8 aperture and its performance in autofocus. 
As such, it is good to note while we are making comparisons, the Viltrox 85mm f1.8 is sold at USD399 whilst the nearest competitor, the Fujinon XF90mm f2 sells for USD999 (based off Amazon US)
Because little is known about this lens released in March 2019, I will provide a table of specifications at the end of the review. I will focus the review on 3 main sections that I feel the user will most want to know and along with the writing, I will also highlight comparisons spec-wise against the Fujinon XF90mm f2, the Viltrox 85mm's closest competitor)  
Section 1: Design and Build

Firstly, I was pleasantly surprised when handling the Viltrox 85mm with its full metal construction. The Viltrox 85mm is pretty well crafted with no flex and everything holds up with a feeling of confidence like a classic Zeiss lens. The Viltrox 85mm sports a 72mm filter diameter and 92mm (L) and weighs 629 grams (1.39 lb)
(The Fujifilm XF90mm sports a 62mm filter size at 105mm (L) and comes in at 540 grams)
Viltrox has included a comfortably large ribbed section to the focus adjustment ring. There is a red badge on one side that identifies this is a DF (Digital Fullframe) lens and that it has RBW (Real Beam Waveguide) coatings (their own version of multi-coatings).  
The included plastic hood is nothing much to speak of and I likely will not be using it either. It does provide some coverage and clicks snugly to the lens but feels like a hard knock will easily obliterate it. The Viltrox 85mm f1.8 is not weather resistant, unlike the XF90mm f2. 
The Viltrox's optical design comes in 10 elements, 7 groups with 1 Extra-low Dispersion glass, focusing is internal and aperture adjustment from f1.8 to f16 is controlled electronically. EXIF data is communicated to the camera with support for IBIS, Focus peaking and PDAF.
(The Fujinon XF90's optical design comes in 11 elements of 8 groups with 3 Extra-low Dispersion glass, has internal focusing with Fujifilm's Quad linear motor.)
An STM focus motor ensures silent and quick autofocus and I was pretty surprised to see a non-propriety micro-USB firmware port built near the mounting area which can only be good news as this means further longevity and support for the 85mm lens. 
Section 2: Autofocus capabilities and handling. 
The Viltrox 85mm has a working distance of 0.8m to infinity (vs 0.6m to infinity on the XF90mm) and it is great to know that it supports in-camera stabilization, focus peaking and PDAF ensuring the lens is fully equipped Autofocus wise. 

The X-T3 with Viltrox 85mm f1.8 mounted, you can remove the hood to make the setup more compact. 
For this review, I used the lens with the X-T3. Auto-focusing was snappy, and in some cases, the autofocus speeds of the Viltrox 85mm actually exceeded my expectations.

f1.8, ISO320

100% Zoom of above shot. 
I am pretty impressed at how effective the auto-focus and face-detection worked on the Viltrox 85mm with my X-T3. 
The Viltrox 85mm f1.8's autofocus is pretty fast and reliable. 
If you have read my reviews, one benchmark that a lens needs to clear is its ability to capture candid moments of kids doing all random stuff. 

                                                                                         f1.8, ISO160
The lens was able to capture focus fast with very little hunting and basically allowed me to use it like any other native lens. Hitting the focus even in split-second moments was easy as long as one is acquainted with working at the 130mm focal length.

f1.8, ISO320
One thing to note on the Viltrox 85mm f1.8 is the need to adjust aperture values electronically like how one uses the Fujinon XC range of lenses due to the lack of a physical aperture ring. On the X-T3, this is simply done by mapping this function to either the front or back command dials (and for those who bothered to read the manual, depressing the front command dial allows one to switch between SS/ISO/Aperture adjustment. 
*Note: there were a few times when I mounted the lens and it defaulted to P mode, when this happens, simply adjust aperture values using the command dial and the setup will default to A mode. 

f1.8, ISO160
Section 3: Image Quality 
The Ibelux f0.85 lens proved without a doubt that having a large aperture alone makes little sense if other elements of image quality go to hell and I am sure users will want samples of how the Viltrox 85mm performs wide open.
Firstly, a look at how the lens performs at f1.8 vs let's say f8.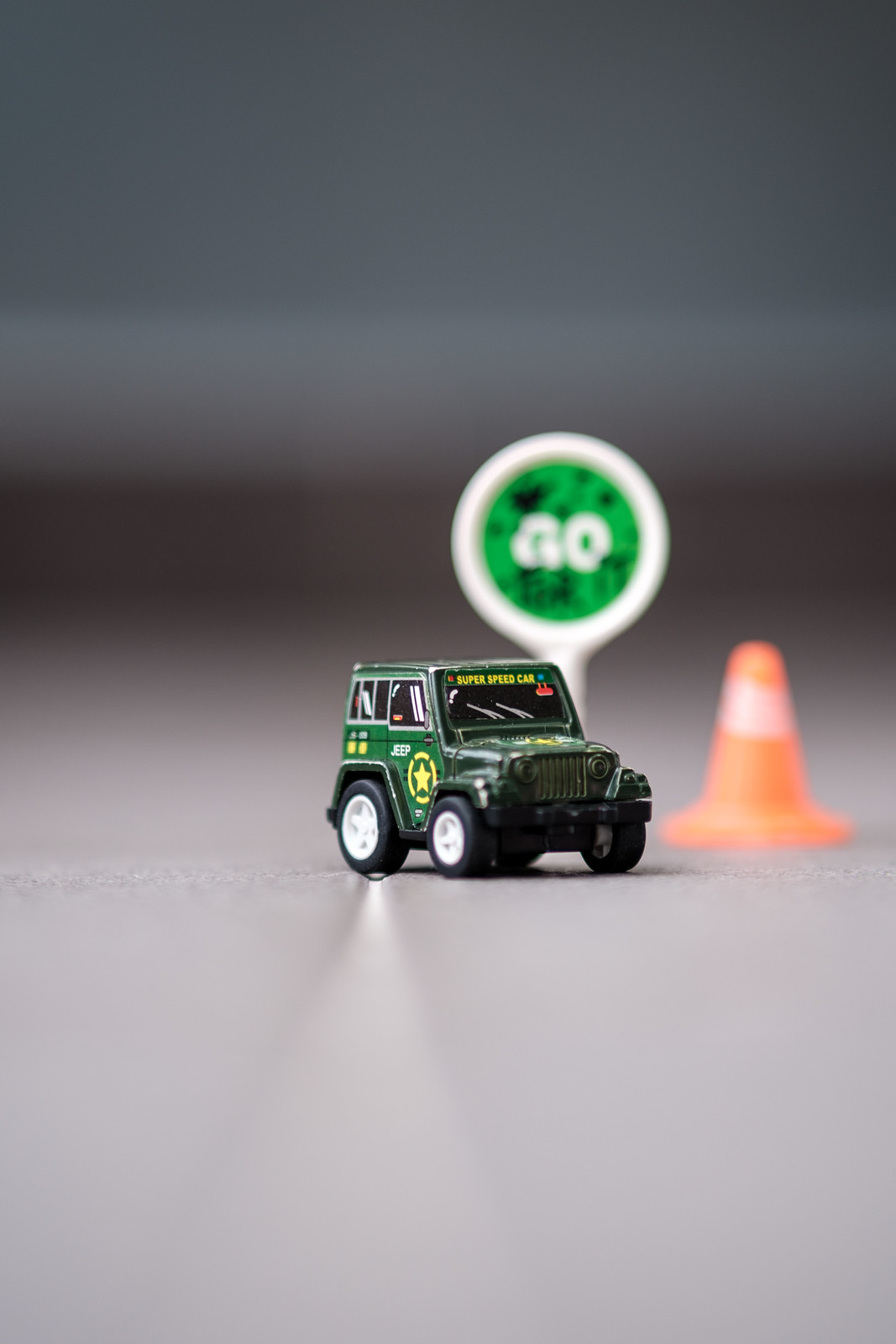 The focus at f1.8 wide open vs the focus at f8 (top and below) 
Sharpness and details reproduction wise, the Viltrox 85mm performs admirably well. It is not eye-bleedingly sharp but frankly, more than sufficient for the majority of users. 

f1.8, ISO160

100% Zoom

f1.8, ISO160 (in Velvia) 
Colour reproduction is more towards the neutral side, with little need for further work when working in tandem with Fujifilm X-Trans' excellent film simulations.

f2, ISO160

f2.5, ISO160
f1.8, ISO160
Comparisons of shooting at f8 vs f1.8
Conclusion. 
One can argue that the packaging is inconsequential but to me, the way a manufacturer presents their products give an idea into the level of pride they hold and in this sense, Viltrox has hit the right notes and we really have a pretty serious manufacturer here. 
In my 2 weeks with the Viltrox 85mm f1.8, I can safely say that this is a lens that will easily perform beyond its price point whether in terms of image quality or auto-focus capabilities. 
Taking into account the bigger picture, which also tells that the Viltrox 85mm f1.8 lens is priced at USD399 (around 60% cheaper) than the XF90mm's USD999 and in this respect I have to hand it to Viltrox, because they have effectively carved out a superb performance for price point value at this price segment and I am sure that this alone will ensure that this good performing lens will have its share of the market.  
Yes, the XF90mm does provide optical performance better than the Viltrox 85mm and focuses slightly faster but this comes at considerable extra cost and to prevent a review that is too voluminous I will leave the more detailed comparisons between the Viltrox 85mm and Fujinon 90mm for Part II. 
In fact, I will be getting one of these for myself and look forward to more of Viltrox's offerings for X-mount. 
Thank you for reading and look forward to Part II: Detailed comparisons between the XF90mm f2 vs the Viltrox 85mm f1.8. 
*my standard disclaimers: 
The Viltrox 85mm used for the review is a sample unit.
All images unless stated otherwise (including those of the camera) shared here were photographed by me and edited in Lightroom to my preferences.
I was not paid in any form for the review. 
All image samples were shot with a Fujifilm X-T3 and Viltrox 85mm f1.8 lens. 
Spec table for the Viltrox 85mm f1.8
Focal length at 85mm (approx 130mm)

Aperture: from f1.8 to f16, electronic aperture control. 

9 aperture blades design for Fujifilm X-mount. 

Shooting distance from 0.8m to infinity 

Field angle (Diagonal/Horizontal/Vertical at 17°14′ / 15°22′ / 11°32′)

Image ratio (at MFD) 1:8

10 elements in 8 groups. 

Flange distance: 17.7mm 

Supports EXIF, AF, Focus peaking, PDAF, and in-camera stabilization. 

Rotation angle of focusing ring at 360°

Weight at 629 grams, diameter 100mm with 72 filter ring size. 

Noiseless STM motor

HD Nano multilayer coating